Mad Poster
#4251
17th Nov 2018 at 6:17 PM
[QUOTE=Gargoyle Cat]Oxbow has been around for a long time. I have a number of their small animal treats that I buy on a regular basis; I've never had this problem.
Hey girlie, You snowed under?
#4252
17th Nov 2018 at 8:23 PM
Quote:
Originally Posted by smorbie1

Hey girlie, You snowed under?
Nah. The big snow-pocalypse that the weather channel wouldn't stifle about, didn't happen. Yeah, it did snow the other night. We got a few inches which turned to rain. We have a few spots around the yard that still has snow, but for the most part, it's gone as it's in the 50s. When I was out yesterday, the next town over didn't have any snow left.
I'm not complaining that we didn't get a few feet of snow, but the weather channel makes me crazy or should I say, continues to drive me crazy with their making something out of nothing. Maybe north of me got more snow than we did, but they too handle it. They deal with snow as much as I do in my neck of the woods.

Mad Poster
#4253
17th Nov 2018 at 9:59 PM
Good. Everytime I've tried to check my weather the last couple of days, Accweather has been displaying a big red banner talking about how bad it is up there.
Alchemist
#4254
19th Nov 2018 at 12:27 PM
Part of being the kind of person who is almost ALWAYS right is annoying, but when it's your father who is right seems downright insulting.
My father normally rubs the knots out of my shoulders and back. He has said "If you ever get a life partner of any sort in real life, make sure they know how to use touch to heal." Unfortunately, if could illustrate how bad it is to have knots, I would be like a Hoberman sphere closed. Releasing the knots is like opening the sphere.
Finding a life partner is like being a self-aware hedgehog in that I hurt the other creatures of the forest without any effort. I wish I could be more able to confront people without hurting them in any way, shape or form.
It's this weird cycle where I just can't seem to win. I went through behavioral lessons as a teenager, mainly because I had a bad habit of dominating conversations and as far as I can tell from the dream thread, it's apparent my skills are degrading.
Oh, how I wish someone would come into my life and give me a second chance. I have had ruined relationships like you wouldn't believe.
---
"There are some obstacles that cannot be removed with a mere show of force."
-King of Atlantis, as portrayed by Leonard Nimoy, Atlantis: The Lost Empire
#4255
19th Nov 2018 at 11:35 PM
Note to self: Do not buy furniture with upholstery ever again. Spending a afternoon cleaning 2 wing chairs is not my idea of good time. All I wanted to do was remove bird dust and I got a lot more than that, I even pulled up cat fur. We haven't had a cat in the house for going 2 years. I guess that sez something about the Kenmore canister vac I keep upstairs. Blah!
Goal for 2019: New livingroom furniture, leather furniture. As long as everybody has food, clean clothes and all the basics that are required, I don't need to spend money on anything else. I'm done with clutter, dust, dirt, ect... No amount of crap is worth this much aggravation.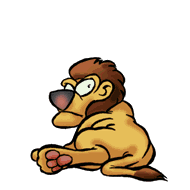 Inventor
#4256
Yesterday at 4:51 AM
Dear wife has OCD, reads me the riot act about everything from the kids homework to the squeaky door.
Decide to go to the store to get ranch dressing, oil for the door and out of the house for awhile. I'm dodging cars in the store's parking lot like a newly hatched sea turtle making a dash for the sea... middle aged limping men are +5 points.
Come home and look at real estate... just to dream of being alone. My Nebraska dream home has been sold.
I stop and think about this: my wife didn't shoot me, I can afford to go to the store, the cars in the store parking lot didn't actually run me down, my health insurance will cover a knee replacement and I can afford nice homes on what I retired on, even if I divorced and lost half the house.
Life is good.
I'm blessed.
---
Sims are better than us.

Alchemist
#4257
Yesterday at 10:48 AM
After a very long time I finally figured out (Without people saying *do this*, use commad lines etc.) why GTA V wouldn't patch. I need a download speed of at least 3.0MB/s.. mine's 2.9

#4258
Yesterday at 12:31 PM Last edited by Gargoyle Cat : Yesterday at
3:16 PM
.
Quote:
Originally Posted by Emmett Brown
Dear wife has OCD, reads me the riot act about everything from the kids homework to the squeaky door.

I don't have OCD. I'm allergic to pretty much under the sun, so when I don't clean things, I end up being sick all the time. As the result of spending the summer being sick and being on steroids and other medication for extended periods of time, my hair started falling out, in clumps. That is no longer happening, but I'm still dealing with the consequences of it.
While I've been complaining a lot lately on here about cleaning issues, I don't spend countless hours do it. Yesterday I needed a project to do as I wasn't in the mood to sit on my ass, so I decided to tackle the chairs. I love my birds, but they are high maintenance and get their dust everywhere, along with food and everything else. If I want to keep my birds that have been with me for over 15 years, I have to stay on top of things as I'm allergic to them too, not just their dust. Simply dumping them ( along with all the other animals in the house) somewhere and hoping for the best isn't a option. I'll live with projected labels and assumptions about being OCD or otherwise before that happens. My birds are more important than the internet.
I would love to go back to the days of spending hours outside working on my gardens, but I can't. Not because I'm afraid of dirt, but I'm allergic to mold, pollen, all the trees and grass that is in my yard and everybody elses.
I don't give riot acts or lectures. I live with 2 people that love to eat too much. If I'm stuck in bed because I feel like shit or being comatose from childrens doses of allergy meds, that means they have to fend for themselves. It is in their best interest to clean up the areas of the house they are responsible for, which isn't much. Man cave, the bathroom downstairs as I don't use it and my son responsible for his room, his laundry and he washes dishes.
Want to trade, Emmett? I'll trade your knee surgery for what I have going on? If you decide to agree, do know that every time I leave the house, I have been breaking out in colds lately and have a list of food allergies that is as long as my environmental allergies. You won't be able to eat canned chicken anymore. Eating chicken sends me to the hospital.
Not having my house filled to the rim with crap and buying furniture that is easy to clean and maintain means life is easier and healthier for me. It's selfish, I know, but I'd rather keep money in my pocket than blow it all on medical bills.
Back to top