>

Modified configuration files that are not packages.
Medieval Name Replacements for Townies and NPCs! (Goodbye Goopy!)
MTS has all free content, all the time. Find out how YOU can help to keep it running.
Tell me how...

Created by CarmeeKitty View Downloads Home
Uploaded 9th May 2008 at 12:54 AM · Updated 2nd Nov 2008 at 3:53 AM by Phaenoh : fixed a link ;)
Are you tired of seeing Sims walk around your medieval neighborhood with names like Amin Sims and Goopy Gilscarbo? If so, today is your lucky day!
I originally created this mod for Phaenoh and myself, because we are creating medieval neighborhoods and we didn't want townies with names like Ivy Copur and Abhijeet Deppiese. After I created it, Phae encouraged me to upload it to share. So here I am, and this is my first upload.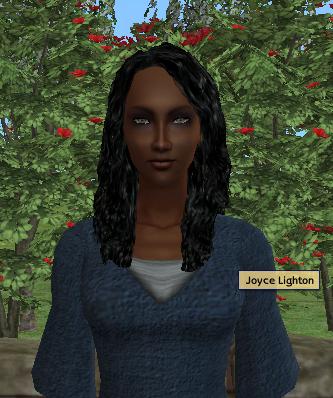 Coming up with hundreds of medieval names for each gender, as well as last names, was not easy, but with the help of medieval naming sites--two in particular (see "Additional Credits")--I was able to come up with quite a selection! Here is a sample of names from randomly generated townies. Notice that there are a few repeats, but this cannot be helped. The game randomly chooses a first name and a last name from the lists, so a couple repeats are inevitable. (Compare this to a Maxis Default game, how there are two Ivy Copurs, and there is both a Jan and Ivy Tellerman, etc.) I have many names on the lists so as to minimize repeats as much as possible. Keep in mind that you most likely will not see these any of these names exactly as shown, because, again, the game chooses a random first and last name from the lists.
Boys
Thomas Cliffe
Robert Sharpe
Éamon Young
Charles Emmerson
Aidric Cooke
Gawyne Cirswell
Darius Wylde
Franciscus Reade
Amalric Gyllson
Willhelmus Haggerston
Jehan Walter
Caelan Adamson
Benjamin Stokell
Johanne Ladler
Domnicus Smith
Albin O'Connor
Matteo Chandler
Gyles Kaye
Gauwyn Ayton
Gocelinus Smith
Lennor Bradley
Sheldon Clarke
Olyver Tailer
Finian Horne
Benjamin Blythe
Damian Swallwell
Girls
Audrey Briggs
Freya Wood
Ilene Barber
Agnes Richardson
Hattie Addison
Penelope Liddle
Agnes Murphy
Lucy Douglas
Sophie Crowforth
Rebecca Swinburne
Sabrina Webber
Joy Wilson
Kate Barley
Leticia Rawe
Sabrina Hawkins
Ava Steavenson
Emma O'Donnell
Katrina Selbye
Evelyn Ellwood
Margery Hayson
Jacqueline Dunhall
Nadina Arnold
Mona Stephenson
Catherine Webber
Avalina Deyer
These new names will only affect newly spawned townies. In other words, when you start your game up, you will notice that there is still all of the default townies in your neighborhoods. But, if one of the townies died, or one moved in with your Sim, for example, a new one would be generated, and this townie would have one of my medieval first and last names. If you don't want to kill off all your townies, this
guide
will tell you how to create a totally clean neighborhood, so new townies with my names will be produced.
Installation is easy; simply unrar and place the file in your Downloads folder. Do not rename the file, or it will not work properly; it is named
Live
so it will replace the Maxis townie names. To uninstall, remove the file from your downloads folder.
If medieval names aren't to your liking, maybe you'll prefer
https://thumbs2.modthesims2.com/img/3/0/0/0/4/1/MTS2_CarmeeKitty_756592_1JoyceLightontownie.jpg[/img] ]HystericalParoxysm's Modified NPC and Townie Names
or
Jordi's Altered Default NPC and Townie Names
Any comments will be GREATLY appreciated, I'd love to hear what you think! Thanks, and enjoy!
~Kitty
Additional Credits:
-The wonderful
hair
that Joyce Lighton, the townie in the image below has is from Hysterical Paroxysm.
-The townie's beautiful
skin
is also by HystericalParoxysm.
-Her
eyes
are by Navetsea. They are the last download on the page, named eyesdefault_F-INevo4.rar.
-The townie's outfit is by Iamliz13, from the
Medieval Ren Girl Set
.
-Her
eyebrows
are by Navetsea.
-The two medieval name sites I used the most are
here
and
here
-And finally, thank you so much,
Phaenoh
!
I appreciate everything. Thank you for being so picky--making me do my townie picture several times until it was perfect, finding me accurate sources for medieval names, letting me use your image for the main picture, and also for inspiring and encouraging me. Thanks for being such a wonderful friend! (Go check out Phaenoh's creations--they are amazing-- and go read her
journal
! She is writing about our process of creating the medieval hoods and including links to interesting finds!)
Tags: #name, #names, #townie, #townies, #live, #live.package, #medieval, #middle ages, #NPC, #NPCs, #CarmeeKitty