MTS has all free content, all the time. Find out how YOU can help to keep it running.
Tell me how...

Pretty Girl Trait
by
JesseLluvia
Posted 13th Aug 2020 at 5:53 PM - Updated 13th Jan 2021 at 4:26 AM by JesseLluvia
222
Thanks
Thanks
33
Favourited
(New version (3.0) available)
If you have a saved game with the old version, you will have to re-equip this trait. Going from version 2.0 or higher to 3.0 does not need to re-equip the trait.

Changes in version 3.0:
Fixes and changes to some buffs and descriptions.
A new buff when you sunbathe.
New buffs for being famous (3 stars and up).
New buffs that your sim's partner will receive depending on the age difference between your sim and him.
Sims around you now also react to weather outfits.
Now you will earn 40% more fame.
Now only male Sims will be flirtatious by your presence, look for the section in this post where I talk about women's reactions for more details.
Changes in version 2.5:
Now daily buffs are not refreshed when traveling.
A new Buff when streaming with the drone.
Changes to some buff descriptions.
The speed with which the Hygiene bar empties is 20% slower.
Performance while working is increased by 20%.
Buffs that spawn to Sims while Woohoo now also spawn with WickedWhims mod interactions.
What is this trait about?
This trait focuses on beauty and how it makes you feel, what it's like to live being beautiful, and how other sims react to your beauty.
You will receive many different types of buffs, depending on factors such as the activities you do, the type of outfit you wear, and more.
In the same way, the sims around you will receive buffs reacting to some activities that your sims perform (exercise, dancing, yoga, sunbathing) and the type of outfit that your sim wears, their reactions will almost always vary depending on the type and/or level of relationship you have with that specific sim. Strangers will value you especially for your beauty, but your friends will see beyond your beauty and will love you for who you are.
For example: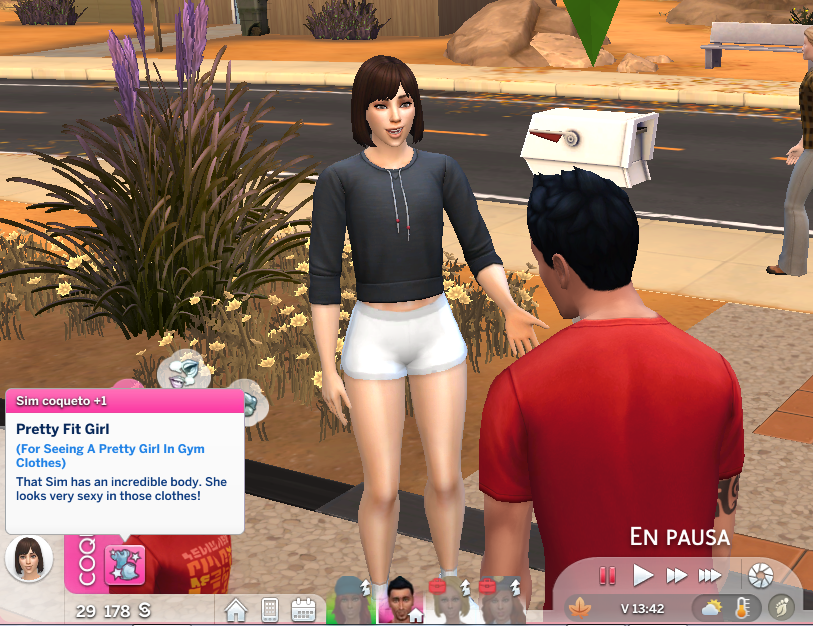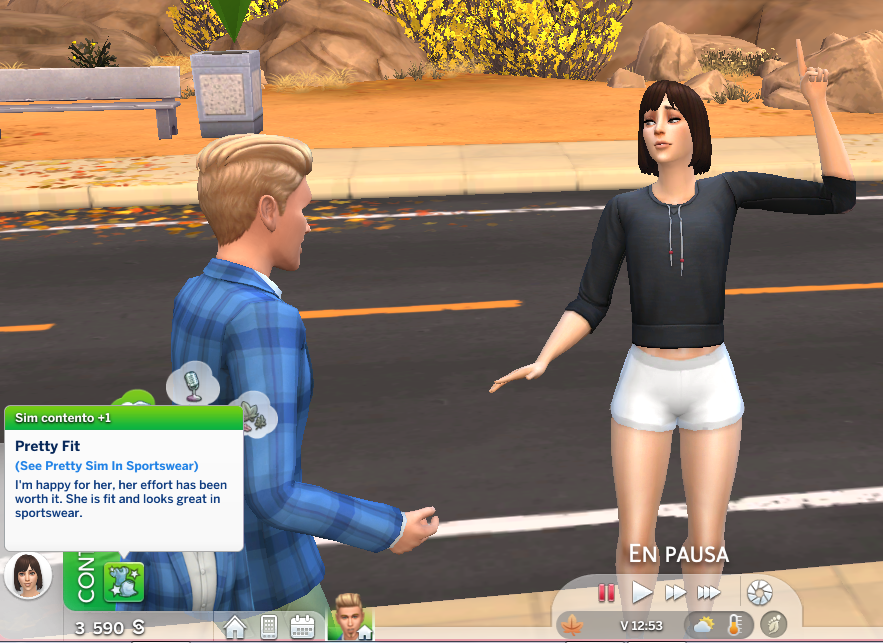 How this trait works:
Very important!
Most of these buffs require the development of skills to some extent to function.
The main skills are Fitness and Charisma.
Although most buffs work before reaching level 10, I recommend having the skills (fitness and charisma) at level 10 to take advantage of the main buffs of this trait.
Did you know: There are ways to raise the Fitness Skill without acquiring muscle in the process.
Some of those ways:
Running Machine (any choice)
Jogging
Swimming
Basketball (with sims 4 City Living)
Through books (it's slow).
With the new update (version 2 onwards) now your Sim will react to the reaction that others have of her: Feeling Judged "sad" by
some
strangers, feeling appreciated with friends "Happy", and desired with her lover "Flirty".
This trait tries to emulate reality for a better gameplay, being pretty gives you many advantages, such as moving faster in relationships (Friendly and romantic relationships will grow 20% more, and will have an extra bonus if the target is flirtatious.), but it also has disadvantages. Beautiful women find it difficult to make female friends, that is why I implemented a penalty to socialize with certain women (I will specify) and a negative buff that women around you will have.
How women will react to your presence in details:
An unknown woman for your sim (friendship 39% or less) will receive an angry buff for your presence with a penalty in the development of the friendship bar (except for family members and sims who also have the "Pretty Girl Trait"). To get rid of this there are two ways, one trying your best to befriend that sim (40% or more in the friendship bar), the second and easier, flirting with that female sim, since when raising the bar of romance 10% or more the angry buff will disappear and will be replaced by an inspired buff, which represents a change in attitude, that woman will begin to wonder if she is gay because of you, if you raise the romance bar to 40% that sim will develop a crush in your sim. That said, keep in mind that since version 3.0 almost all the relationship buffs in this trait only work in heterosexual relationships, this because I decided to focus on heterosexual relationships to have more freedom when creating buffs and descriptions.
Now I will be a little more specific about the buff that your Sim will have with this trait, in addition to giving technical data:
This trait is a emotional trait, and uses the Active (trait) autonomous actions. Your sim will want to exercise and that's good, Because
your sim will need a high level of fitness skill to unlock most of these buffs.
This Trait only works on teenagers and Young adult sims.
Buff that your sim will have:
Your sim will have a permanent +1 confidence buff. This buff has no skill requirements.
(My game is in Spanish but the trait is in English.)
For her outfit: Depending on the type of outfit your sim wears, she will earn a different buff (Need high fitness skill)(These buffs will stay while wearing that outfit and will be removed a few seconds after you change your outfit type.).
For activities that she performs: Your sim will have a specific buff when doing some activities (Yoga, Sunbathe, Dance, Exercise and Drink from bar)(Some require a high specific skill to work. Like a great Yoga skill to trigger the Yoga buff.). The duration of these buff are from 4 to 6 hours (Sims time).
Random Buff: There are 4 random buff, which you will have depending on your level of fitness skill.
These buffs will make you feel sad (for having a low fitness skill), energetic (medium fitness skill), and the last two more confident.. and will last 2 hours and will reappear every 24 hours or so.
Buffs with high requirements usually have advantages such as slowing down the decline of some of your basic needs, or making it easier for you to develop certain skills. Nothing very op, and everything with a certain sense, like that your energy decays 20% less by wearing your sleepwear, because your sim is comfortable and that makes sense.
Woohoo buffs:
While doing Whoohoo: Sims you have Whoohoo with will have a buff only for the duration of Woohoo. This buff will be a flirty emotion and the description will change depending on your type and level of relationship with that sim.
Close relatives (grandparents, parents, siblings, children, etc.) are not affected by these buff. The description of the buff not only changes depending on your relationship level, some are also affected by your type of relationship with that sim (Boyfriends or spouse).
That's all I hope you like it!
Additional Credits:
Thanks to Zerbu for creating the "The Sims 4 Mod Constructor (V4)". Also thanks to
Fritti Tailchaser: who created the video (
https://www.youtube.com/watch?v=AwyzFW6Z13Y
) that showed me the basic of the program.
21 Comments / Replies (
Who?
)
Users who thanked this download also thanked: