Nasenfahrrad

Downloads: 2,886
Thanks: 188

Last Activity: Today 2:55 AM
Join Date: 3rd Feb 2010
Total Posts: 37 (0.01 posts per day)
Zis is zee end.
If one would judge me by stereotypes, I would be the most German person ever at all. I love being on time everywhere and even try to arrive a bit earlier. I organise my everyday life into routines that allow me to save time with all those nasty household chores and I always try to improve them to save even more time. I cannot resist to drive very fast on the Autobahn where I might do so. And most importantly, I have a slight addiction to wurst.
But as we all know, stereotypes aren't real, riiiight? ;)

Not only am I German, I also speak German (surprise!) and one could say that I am quite the language-obsessed guy. I can speak English, French and Norwegian, I learned Latin at school, and I want to learn Italian and Japanese some day. I also love public mass transport, but if you can't see the connection between those two things, never mind, neither do I. At the very least I really recommend spending your day crusing through all of Munich (or any other city, but I prefer Munich) by bus, tram or subway. :3 Or come with me, as I am driving the suburban trains! :)

Please don't redistribute my creations or claim them as your own. :) You're still free to share them as long as you are giving credits and/or linking back to the according download entry on this site.
If you happen to speak German, feel free to visit my website where you can read some of my texts and blog entries. :) Go ahead!

(My most common internet nickname is Gummistiefel, which means rubber boots in English. On MTS, I'm called Nasenfahrrad, this is a colloquial expression for glasses in German. Guess what, I'm wearing glasses! I'm sooooooo creative in terms of coming up with names.)
Top Download
Ever wanted to be surrounded by German sims? This is your mod!
8th May 2015 at 8:24am in » Overrides
25.3k

Nasenfahrrad has 2 downloads in the following areas of our download section: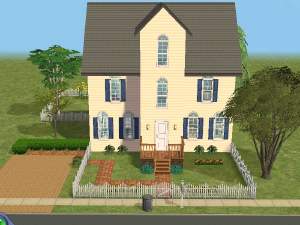 10.6k




+ 1 SPs
Groups
Nasenfahrrad is a member of the following groups:
Just For Gays
:
For Gays, Lesbians, Transgendered, Bisexuals, and Curious people
German Speaking Simmers
:
For all the people whose native language is German or want to learn and speak German
Are you looking for translations of mods or catalogue descriptions?
Ask me if you need them in German, English, French or Norwegian. :)
Home Page: click here · Sims 1 Games Purchased: Sims 1, Livin' Large, House Party, Hot Date, Vacation, Unleashed, Superstar, Making Magic Biography: 25 years old, male, gay, German, video games <3, spends way too much time on the internet. Location: Living in Munich now, originating somewhere in the north-east of South-western Germany. Interests: Writing, Composing, Languages, Simming, Relaxing, The X-Files, Laughing, and so on. Occupation: Train driver :) Facebook: click here Twitter: StiefelsStorys Origin ID: Gummistiefel95
Games owned: The Sims 2:









The Sims 3:










The Sims 4: